Vendors trusted and friends of the Magnificant 7th
Mid Columbia Excursions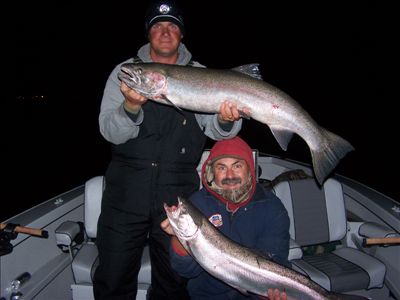 Mid Columbia Excursions, is a guide service owned and operated by IAFF Local 1052 member Chris Roney. Chris has lived in Richland, Washington all of his life and has been an avid fisherman during that time, exposed to the sport by his father, ex-Battalion Chief Larry Roney. Chris is Coast Guard certified as well as a Washington Paramedic.

Consulting Services
Barbara Chadwick is available to IAFF Fire Fighters for a host of services in the consulting area. Barbara first worked with IAFF Fire Fighters as mamager of the I-790 campaign in Washington State. She brings talent, energy and knowledge with her when tackling your needs.
Download:


Chadwick Consulting and Management Services.doc
Custom Harley Parts
Custom parts available to IAFF members for their Harley. Now IAFF members have the opportunity to purchase quality Custom parts for their road machine. Thanks to Tim Treacy, owner of Custom Engraving Ltd, you can now order IAFF custom parts to individualize your machine with your Union logo. Please look at the attached catalog and if you see what you like go to www.custom-engraving-ltd.
Download:


2007 Dealer Booklet April-2007.pdf
Lighthouse Uniforms
Lighthouse Uniforms of Seattle has demonstrated a desire to assist IAFF Union members and Local affiliates in thier pusuit of owning Class A uniforms when their Employer refuses to pay the bill.

Page Last Updated: Apr 15, 2010 (15:09:43)